Theater show 'Beyond Shame' on May 24th
Tei p'abo is hosting the interactive theater performance "Beyond Shame" in Papiamentu in collaboration with storyteller Archell Thompson. The performance is about overcoming the feeling of shame and is created using real-life situations.
The interactive performance takes place at Jong Bonaire in a home-like setting and using recognizable roleplaying. In this theater form tei p'abo wants to show the source of shame and ways to break out of it.
Would you like to attend the free theater show? There is only room for 40 people, so be quick.
Archell Thompson is originally from Curaçao. He performed in February with parents and children from Bonaire in the theater performance 'Show your talents' and in November 2021 with 'Stop the beating'. Archell is meanwhile no stranger to Bonaire.
In theater form tei p'abo wants to give attention to breaking through shame in order to make the topic more visible and open to discussion for the public. Together with the audience the cause of shame will be explored, possible solutions examined and the performance offers inspiration to visitors on how to deal with shame.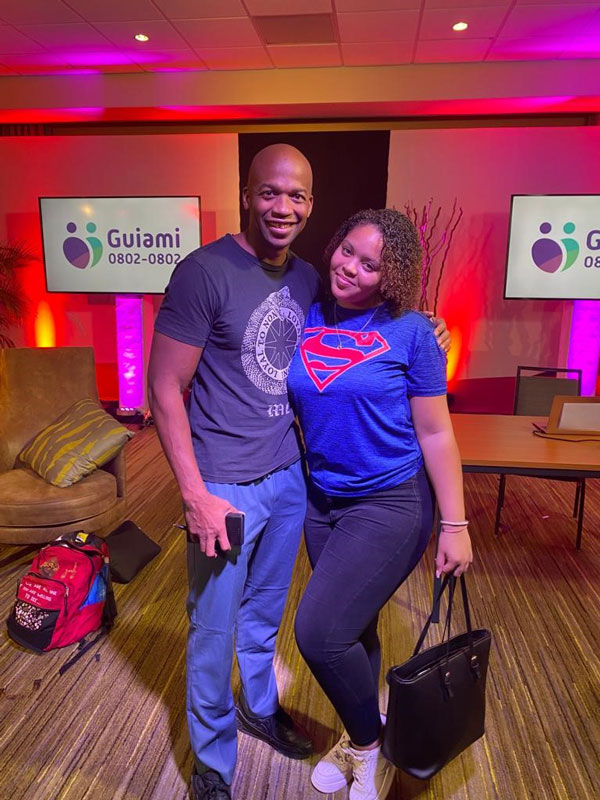 Advice centre and hotline Guiami screens safety and takes steps, together with the client, to feel and be safe again. Sometimes, Guiami offers men, women, and children a safe place or a time-out. Every situation is different and requires a different approach.